Klinte configurator
For those of you who want to create your very own Klinte in our flexible modular system, a digital configurator is available to facilitate the design of your furniture.

In the configurator, you choose the size, wood type, surface treatment, legs, top plate and doors. When you're done, you can print a document as a PDF with all the information and prices.
You can print the document and take it to the nearest GAD store or dealer when you place your order.
Unique products from the modular system that are created in the configurator cannot therefore be ordered via the website, but only via a store or retailer.
Klinte furniture systems have grown with several new models and now consist of everything from shelves in different heights to sideboards, glass cabinets, sideboards and bedside tables.
During the period 20 February - 20 March, we celebrate our new models with an introductory price on our popular sideboard Klinte model 2 with a whopping 10% price reduction. The reduced price applies on the website, in our stores and at our retailers.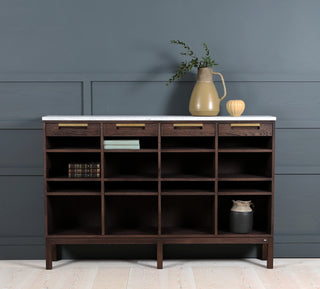 What suits you?
Wood or slab? Legs in brass, or perhaps wood? In our flexible modular system, you create an individual piece of furniture by choosing the size, wood type, surface treatment, legs, top plate and doors that suit your needs. Try building your own furniture in our configurator above.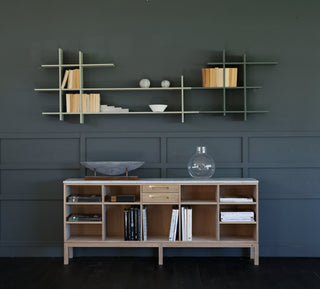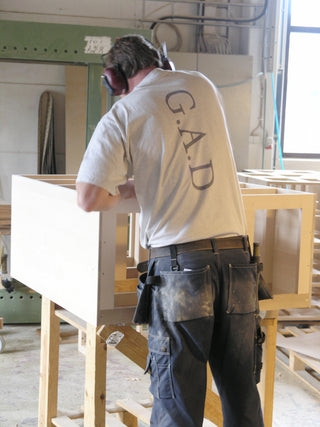 "My ambition is to create beautiful and well-made furniture in solid materials, as far away from wear and tear as possible. A traditional Swedish furniture craft with proven and durable techniques that allow the furniture to live for a long time, generation after generation."